4 Steps to Get 100k Instant Loan In Nigeria Fast, No Collateral, No Guarantor, No Form Everything On Your Mobile Phone
You have this idea, you have drawn your plans and everything looks good, but you do not know where to start from.
No capital, No one to help, You hate to beg…
And even if you go begging, you are scared of being disappointed right?
You do not have to worry anymore. Things have become easier these days but only a few get to know the easy ways.
Remember, knowledge is power and using your knowledge properly and early enough is wisdom. – Johnbosco Ife, 2018
There many ways to get an Emergency Loan in Nigeria and I will show you those I have tested and confirmed.
Few things to know first…
These loan companies are not partners with your bank. So you can decide to stop anytime you want.

Each company has a limit to the loans they can give you. Some can you a maximum of N100,000 while another can give you up to N4,000,000

These loan companies can decide to give you a loan or not, but the good thing is that they will always state their reason for denying your loan application.
Where to get a loan in Nigeria
There are over 40 companies I have heard about, but I will list only a few companies I have tried and confirmed their legitimacy.
Note: These companies do not require you to deposit money before they can give you a loan.
Anyone who requests a certain deposit is not very sure and you should be careful with them, so you do not lose your hard earned money to fraudsters.
Some Legitimate Companies I Have Tried Include:
Kwik Cash

Branch

Carbon

Ren Money
Migo is an online platform to get microloans.
Their loan amount is usually very small but it's very easy to get a loan from Migo and may take you only a minute or two to get your loan ready in your bank account.
All you need is a phone number and bank account. To get your Migo Cash loan, click here or visit https://www.migo.money/en-ng/get-a-loan/ on your mobile phone.
You can use USSD too. Simply dial *554*561# (*561# on 9mobile)
If you follow the link above, you will see something like this below
Type your phone number, solve the captcha and click the blue button to proceed.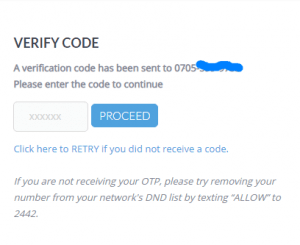 Fill the OTP sent to your phone as SMS, and proceed the menu page to request your loan.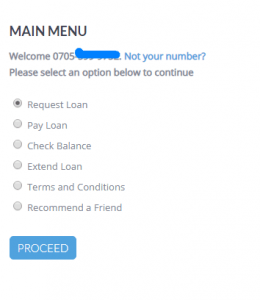 and it gets easy from there, very simple and straightforward.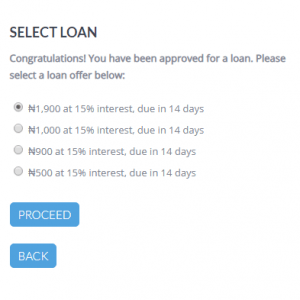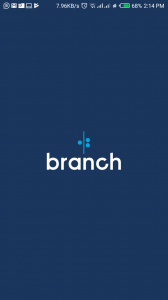 Branch is a loan app where you can get instant loans too. Getting a loan on Branch takes about 5 minutes and more than 5 minutes if it's your first loan.
How To Get Loans On Branch
Branch gives fairly good loans, much higher than Kwik Cash but not as much as Carbon does.
Carbon is my go-to place and seems to be the best option for me when I need good loans. You can get a loan of up to N1,000,000 from Carbon if you qualify.
You see, when I started on Carbon, my first loan was N20,000 but with my early payments, now I could get N100,000 and N200,000 in less than 5mins of the request.
Carbon application is fairly fast too. For your first loan, it may take anywhere between 10mins to 3hours to get it approved and once done, subsequent loans takes less than 5mins.
Carbon has some other cool features like Finance Manager, Investments, Airtime Recharge, Bill Payments, and Referral.
Finance Manager – Here you can see the analytics of your income and expenses. You can have a general view and keep track of your Credits (Income/Inflow) and Debits (Expenses) across all your bank accounts.
This Finance Manager is powerful and can show very useful details like airtime recharge, transfers, internet data, bank charges, POS transactions and other transactions you have initiated within a period.
Here is a screenshot from my phone. This is how the finance manager looks on Carbon.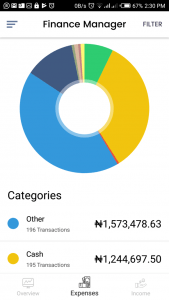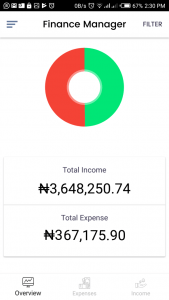 I love this finance manager so much because it helps me know where most of my expenses go to and as such, I can make good savings decision for myself.
This is how the app menu looks like when you login to Carbon.
How To Get Loans On Carbon
To get a loan on Carbon, you need to download the Carbon App from Playstore using this link here https://play.google.com/store/apps/details?id=com.lenddo.mobile.Carbon
The next thing is to register and verify your mobile number and fill your profile details.

Then apply for a loan. It's very straightforward and takes only a few steps from the first image to the second image and then to the third image.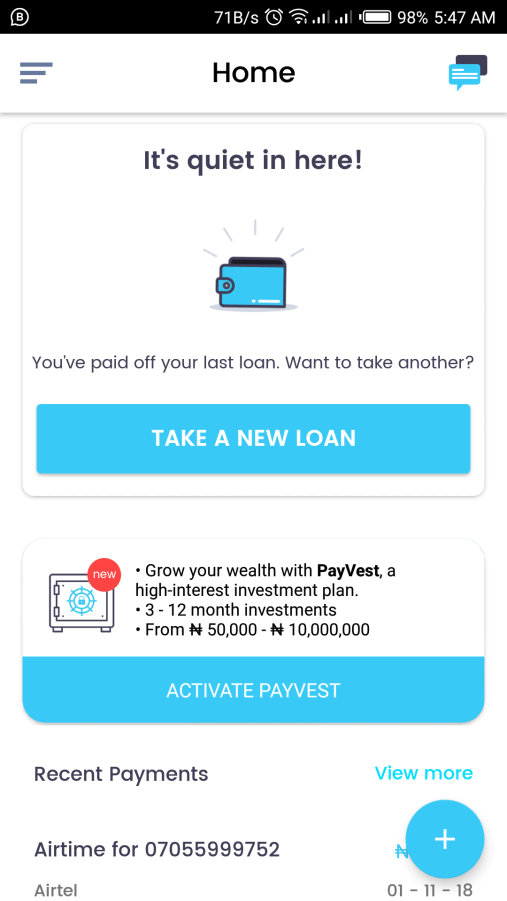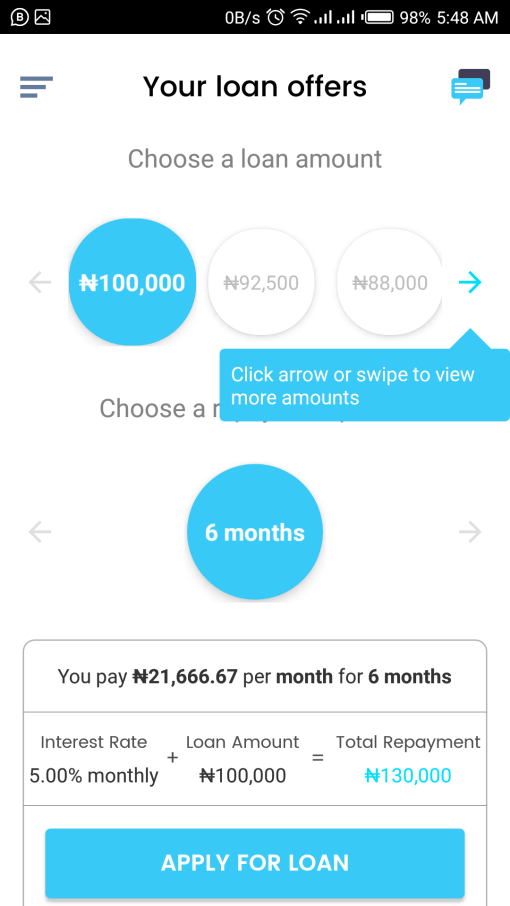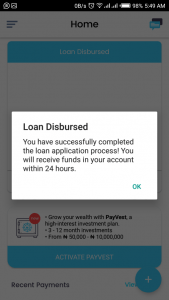 Carbon requests for your BVN but I can assure you it is safe and it's advisable to register using the same phone number used for your BVN enrollment. This will help them verify your details faster and your loan is ready.
One more thing I like about Carbon is that they have a real human face attached to their company. You know who the owner is and you can even chat him up anytime on the Carbon facebook community.
You can join the group here and you can also send a message to Carbon on their Official Facebook Page here and get quick replies.
There was a time they specially invited some people to their office and I was so happy to get that invitation. At least I know their office and I am sure it's not one robot somewhere giving me money.
And if anything goes wrong, I can actually get to their office anytime.
Here is a picture of me, the Carbon Boss (Henry) and a German partner who came around on that day.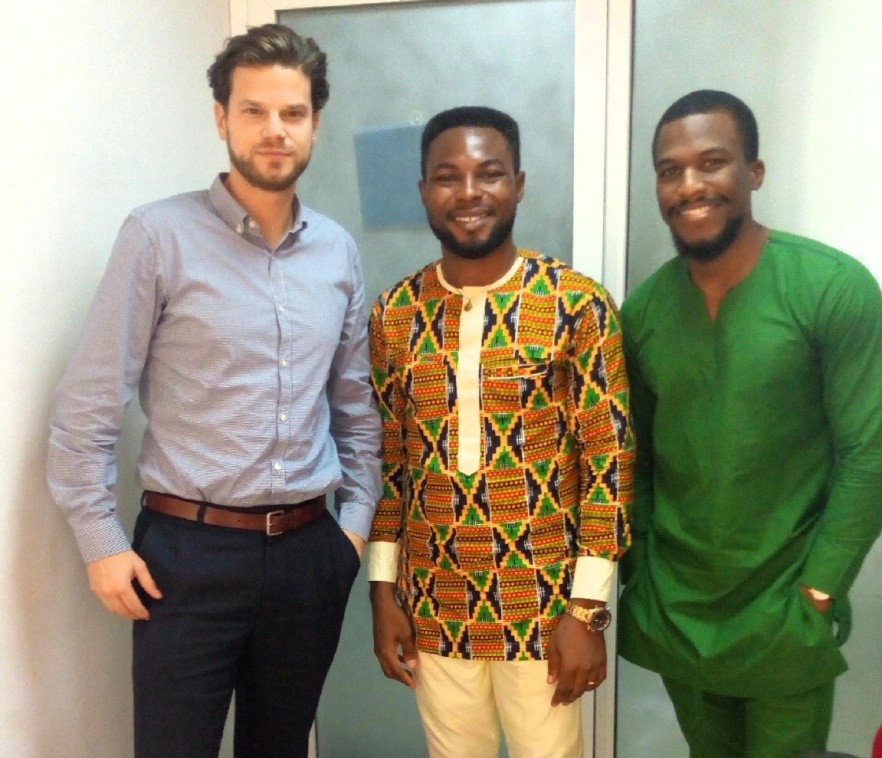 But hey! I don't work with Carbon or have any affiliation with them, but I just like their style.
Next is… 
RenMoney Micro Finance Bank is a bank like every other bank but, they do things differently. You can get loans without collateral or some tedious paperwork. But you will need to upload your statement of account online or print and submit same in their bank.
RenMoney MFB can give you loans up to a maximum of N4,000,000 (Four Million Naira) but unlike Carbon and others, it may take 2 – 4 days to get a loan decision and process your loan.
How To Get Loan From RenMoney MFB
You can get a loan by applying on their website here https://onboard.renmoneyng.com or by visiting any of their branches in Lagos.
Click here to see RenMoney branch locations in Lagos.
To apply for a RenMoney Loan, you will need to provide the following documents:
A Passport Photograph

Government Issued Identity Card

Your 6 months Bank Statement

Recent Utility Bill
The application is quite simple but may take up to 2 – 4 hours if you apply inside the bank.
Comparison between the Kwick Cash, Branch, Carbon and Ren Money
There are other places you can get loans in Nigeria without collateral, but this post is limited to places I have verified.
I will update this post if I verify new people in the future but here is a quick comparison between those we have mentioned here already.
Comparison
| | | | | |
| --- | --- | --- | --- | --- |
| Platform | Kwick Cash | Branch | Carbon | Ren Money |
| Max Amount | N5,000 | N150,000 | N1,000,000 | N4,000,000 |
| Channel | Web | Mobile App | Mobile App | Web/Bank |
| Interest Rate | 5 – 30% | 5 – 30% | 5 – 30% | 2.5 – 5% monthly |
| Speed | Instant | Instant | Instant | 2 –  4 days |
For Carbon and Branch, the interest rates reduce with time if you pay promptly. While the interest rate for RenMoney reduces as you pay monthly (regressive interest rate).

While Carbon and the likes operate an automated loan calculation using their algorithm, RenMoney does a physical manual calculation to get a loan decision, but it's pretty good at the end.
Other apps include:
Do you need a loan?
A good loan will help you quick-start and promote your dream business.
Getting a loan is a good idea but,  you need to make good plans on how to repay back this loan before applying in the first place and don't think of paying a loan by collecting another loan. That's a fatal error I made at one time.
If you get a loan to throw a party, go clubbing or do some other things like that, then you may get choked up when the lender comes calling. And you need to remember this…
Unlike your friends who can be so lenient when you beg, these lenders are not your relatives and when you fail to keep to your own side of the bargain by paying promptly, it may become an ugly experience.
Hope this article helps you make a good decision on where and how to get a quick and instant loan.
Leave a comment below and follow my blog to get more information and insights on money and business.
Need to speak with me? Click HERE NOW